Jalapeno poppers in their truest form are hollowed out jalapenos, stuffed with cheese and wrapped in bacon. Luckily, the internet has stepped in and come up with a whole range of variations on the snack. From dips, to breads, to meat stuffings… there's enough out there to keep it interesting.
I don't think that anything I write here could do much justice to just how much I love jalepeno poppers, but hopefully this list of my favorite five recipes can do some service to the mouth watering snack!
Enjoy.
Jalapeno Poppers with Bacon
These baked jalapeno poppers recipe involves bacon and cream cheese. Need I say anymore?
I don't think there's anything I love more in this world than melted cheese over meat… perhaps melted cheese over meat with some spice thrown in. Luckily, all of this is present in this great recipe.
Jalapeno Popper Cheesy Garlic Bread
So while we're on the subject of melted cheese, we have this amazing shared dish. The beauty of Anna's dish is in its simplicity – it only takes 20 minutes to make – and only requires a handful of ingredients. Try not to drool before it's ready.
Jalapeno Popper Stuffed Chicken Breast
The best recipes make the most of simple ingredients, and this glorious recipe is no different. With some cheese, jalapenos and chicken, this is a beautifully simple dish that still manages to be enticing.
Jalapeno Popper Dip
A great one for sharing (particularly on game day!), this jalapeño popper dip recipe is generous in size and delicious to the extreme.
Jalapeno Popper Crescent Rolls
Featuring bacon and cream cheese, these triangular little rolls are packed full of flavor and are brilliantly more-ish.
Jalapeño Poppers
Bacon Wrapped Jalapeño Poppers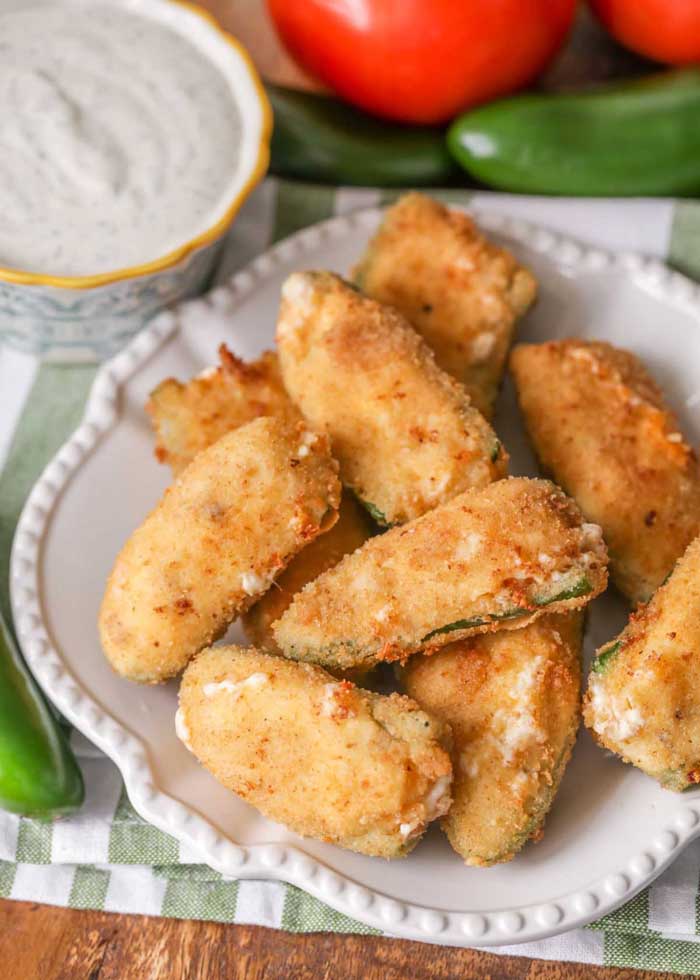 Spicy Fried Jalapeño Poppers