This Instant Pot teriyaki beef is unlike anything you've had at any restaurant. Made with strips of rich, beefy flank steak and coated in thick teriyaki sauce, this pressure cooker recipe is bursting with flavor.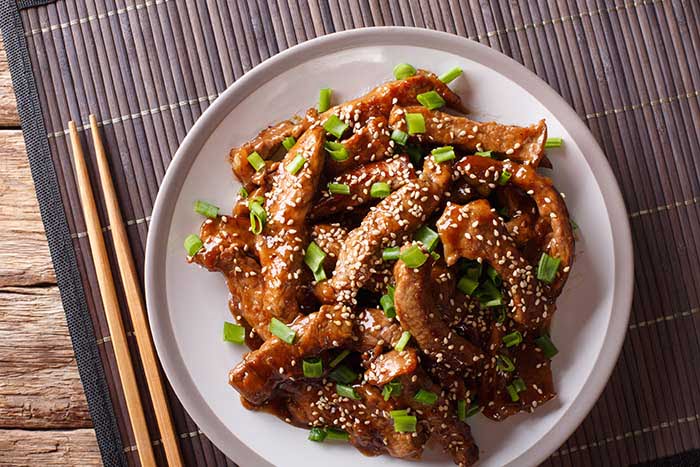 It's made with rich and thick teriyaki sauce that is poured over the meat. The beefy steak will taste so good ! The meat cooks to tender perfection while the sugar caramelizes into a dark crust on the outside for maximum umami goodness. Serve over rice or noodles for an easy weeknight meal!
We love making Asian style dishes in our Instant Pot because it takes only minutes from start to finish – no need to babysit a pot simmering away on the stove top all day long. This dish also comes together quickly if you happen to have frozen pre-cut pieces of flank steak defrosted and ready go.
It's the perfect teriyaki beef recipe for any occasion: Easy, family-friendly, and bursting with flavor. Sprinkle on some sesame seeds or fresh cilantro leaves to finish it off and you have a beautiful plate that will wow everyone at your table.
Why use flank steak for teriyaki beef?
Flank steak is rich in muscle content and full of tough muscle fibers. It carries an intense and rich beef flavor and goes really well with marinades, which do help to tenderize it.
It's a less expensive cut, but still has great flavor. It contains connective tissue that breaks down as the meat cooks. It creates a nice crust on the outside for maximum umami goodness.
It tends to be wider and thicker than skirt steak, and is definitely on the tough side. This toughness makes it especially important that it's thinly sliced and cut against the grain.