While a lot people might turn to chicken for a white meat fix in their burgers, turkey meat us a seriously underrated burger filling.
Here are 11 of the best turkey burger recipes for the ultimate summer grilling party.
Worcestershire Sauce, Garlic and Mushroom Turkey Burgers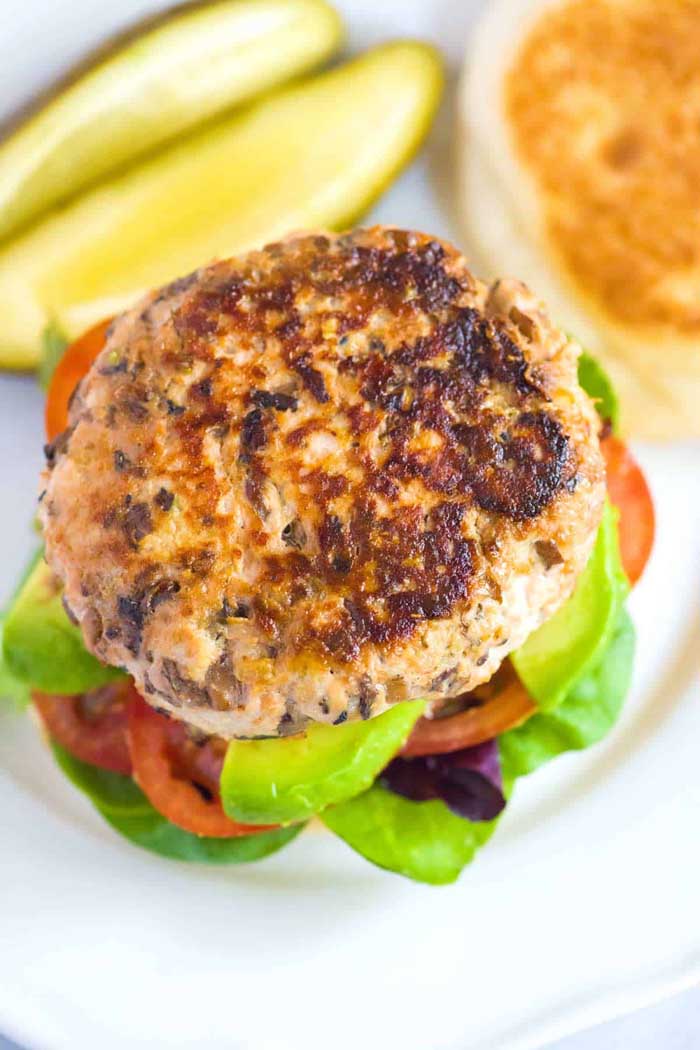 For anyone who finds ground turkey a bit bland, this recipe packs in so much flavor that you'll be hooked.
With chopped mushrooms, garlic, and umami, there's plenty of taste packed into these little wonders.
The mushrooms help to keep the patties moist without overwhelming the turkey meat.
Caesar Turkey Burgers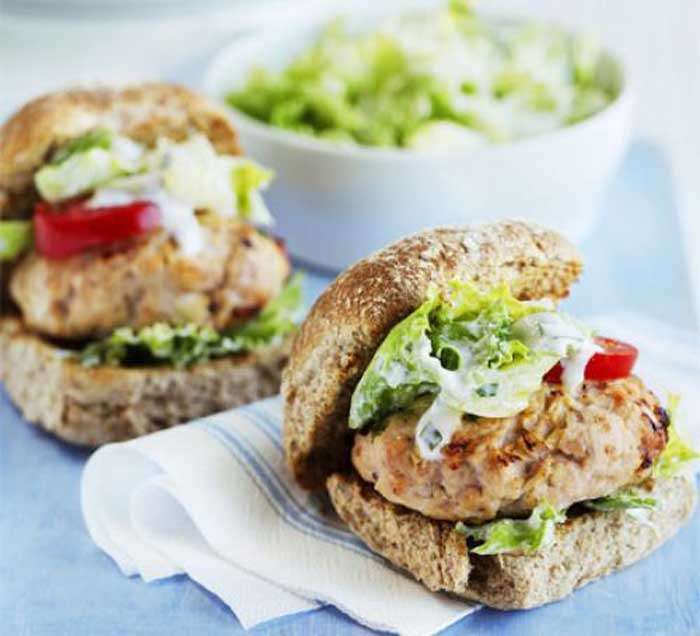 This recipe gives a perfect twist to standard turkey burgers by adding a zesty Caesar filling.
With anchovy, lemon, and garlic, there is plenty of punch in these burger sandwiches.
Low fat and fun to make. Beautiful for summer eating!
3. Spinach Feta Turkey Burgers
4. Buffalo Turkey Burgers
5. The Ultimate Healthy Turkey Burgers Pin
6. Healthy Turkey Burgers
7. Clean Eating Baked Turkey Burgers Recipe
8. Greek Turkey Burgers
9. Asian Turkey Burgers With Homemade Cole Slaw
10. Thai Turkey Burgers: Homemade Burger Recipe
11. Sage Turkey Burgers With Cranberry Sauce