Cayenne pepper brings heat and flavor to your dishes, but using the best quality is crucial for a balanced taste. Discover our top picks for the best cayenne pepper to spice up your home cooking.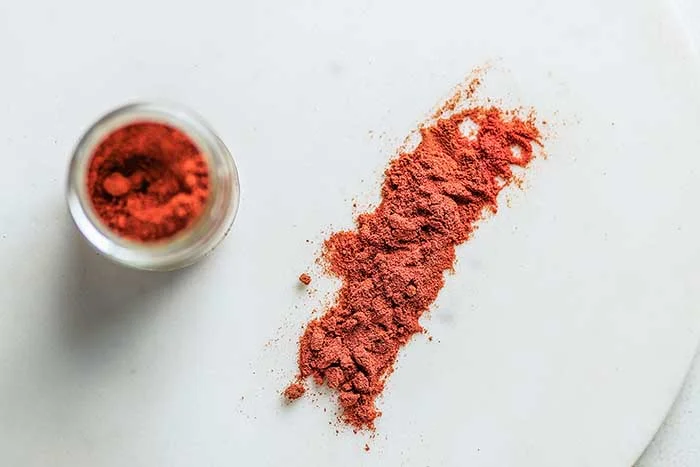 Whether you're immersing yourself in Mexican, Southern, Asian, or Indian cuisine, cayenne pepper is a must-add. The sweet and spicy addition of flavor elevates your flavor and aroma. Fortunately, the market for cayenne pepper is far and wide.
You can find a dizzying array of options, making it challenging to pick the right one. Nevertheless, our recommendations will help you find organic, healthy, and delicious cayenne pepper seasoning options.
Discover the best cayenne peppers to bring the heat to your next meal.
Simply Organic Cayenne Pepper
Simply Organic's cayenne pepper offers a potent and organic kick of spice. The USDA-certified product sources its raw ingredients from India.
The seasoning holds a relatively high Scoville heat unit punch, reaching over 35,000 units. Besides that, Simply Organic is kosher and doesn't use harmful gasses like ethylene oxide for sterilization.
You can dust the cayenne pepper into Mexican dishes, stews, chilis, and salsas. Adding the spice to your marinades and meat rubs will ensure a flavor kick. Another benefit of Simply Organic is its devotion to sustainable practices in its manufacturing process.
Highlights
USDA-certified
Non-ETO
Non-Irradiated
Kosher
35,000 Scoville units
McCormick Cayenne Pepper
With over 125 years in the industry, McCormick is an expert in curating your spice pantry. McCormick harvests ripe peppers, then dries and mills them into a bright red powder waiting to spice your meals.
The cayenne pepper is exceptionally versatile in global cuisines. From Korean Kimchi to Mexican guacamole and Indian curry mixes, McCormick's cayenne pepper is essential.
You can also sprinkle the pepper into your wellness shots. The spice carries multiple health benefits, such as cardiovascular protection and digestion aid.
Aside from that, McCormick also comes in varying sizes to suit your needs. You can find 1, 1.75, 6, or 14 oz containers.
Highlights
Versatile across international food choices
Kosher
It comes in various size options
Cerez Pazari Cayenne Pepper
Cerez Pazari specializes in Turkish foods and spices. It sells cayenne pepper in bulk three-and-a-half pound packaging, making it a cost-effective choice in the long run.
The company supplies over 500 luxury hotels with its delectable seasonings. The cayenne pepper works ideally with devilled eggs, casseroles, curries, sauces, and cheese dishes. The mild spice is also well-suited to herbal pills thanks to its health benefits.
Several users also use the product for purposes other than cooking, such as plant protection. They pinch Cerez Pazari's cayenne pepper to their plants to deter pets, worms, and other pests.
Another advantage of the brand's spice is that it comes in a zip-lock packaging, keeping it fresh longer.
Highlights
Cost-effective
Well-protected packaging
Smokey and mild flavor
Micro Ingredients Cayenne Pepper
Micro Ingredients doesn't take its spices lightly. The brand's cayenne pepper packs an intense, fiery punch thanks to its 60,000 Scoville heat unit.
In addition to cayenne, the product integrates chili pepper powder into the mixture for a more prominent flavor profile. Manufacturers source the spice's raw ingredients from India.
Aside from that, it accommodates a variety of dietary restrictions since it's non-GMO, gluten-free, soy-free, tree nut-free, and dairy-free.
You can add Micro Ingredient's cayenne pepper to your soups, meat rubs, stews, and sauces. As you grill, cook, and mix the ingredients, the spice's aroma, and color will appetize your meal.
Highlights
60,000 Scoville heat units
Accommodative of dietary restrictions
Multipurpose use
Eat Well Cayenne Pepper
Eat Well's cayenne pepper seasoning uses raw peppers up to 12 inches in length. The packaging comes in a 16 oz bottle fitted with a shaker on top for added convenience.
That said, you can add this vibrant spice to multiple dishes, such as ones that incorporate cheese, meats, gumbos, and boils. You can also keep it on hand during BBQs. The cayenne pepper isn't too spicy, making it a suitable option for those faint of heart in the spice tolerance department.
Lots of users apply Eat Well's spice around their gardens to repel raccoons and other pests. Plus, it also keeps your pets from digging around the yard.
Highlights
Easy to use large packaging
Vegan
Great value for money
---
What is Cayenne Pepper?
Cayenne pepper is a spice extracted from the Capsicum annuum plant. They're long, bright red peppers with a glossy finish native to North America, northern South America, and the Caribbean.
Manufacturers extract the spice from the peppers through a dehydration process. After losing its moisture, they ground the fruit until it forms a powdery consistency commonly found in several kitchen pantries.
How is Cayenne Pepper Used in Cooking?
Chefs and cooks like to add a dash of cayenne pepper to integrate heat into their dishes. You might taste the spice in foods like tacos and pepper sauces. You can incorporate cayenne pepper into your meat marinades as well.
The pepper can reach Scoville units between 30,000 to 50,000. Subsequently, you'll want to be slightly light-handed with your cayenne pepper seasoning, especially if you're not used to the extra spice.